Acrual is Business Management Software that helps you win more quotes, estimate more accurately and increase your Businesses profit. It provides your Business with tools to do quoting, estimating, job tracking, purchasing, invoicing, timesheeting and reporting.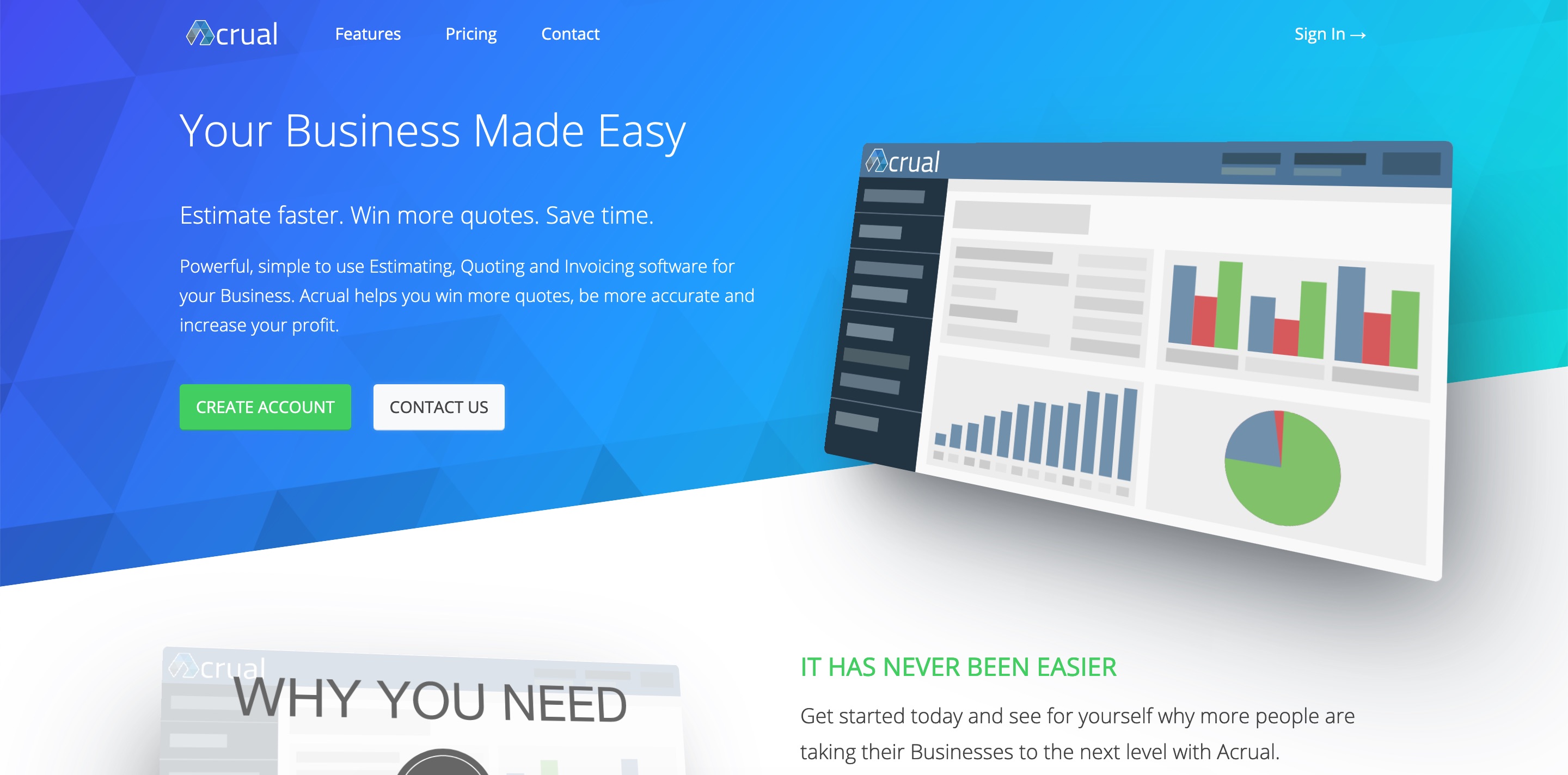 Acrual is cloud-native SaaS running on AWS using ECS built using PHP for the web application, MySQL for persistance, RabbitMQ for messaging and .NET Core for worker services.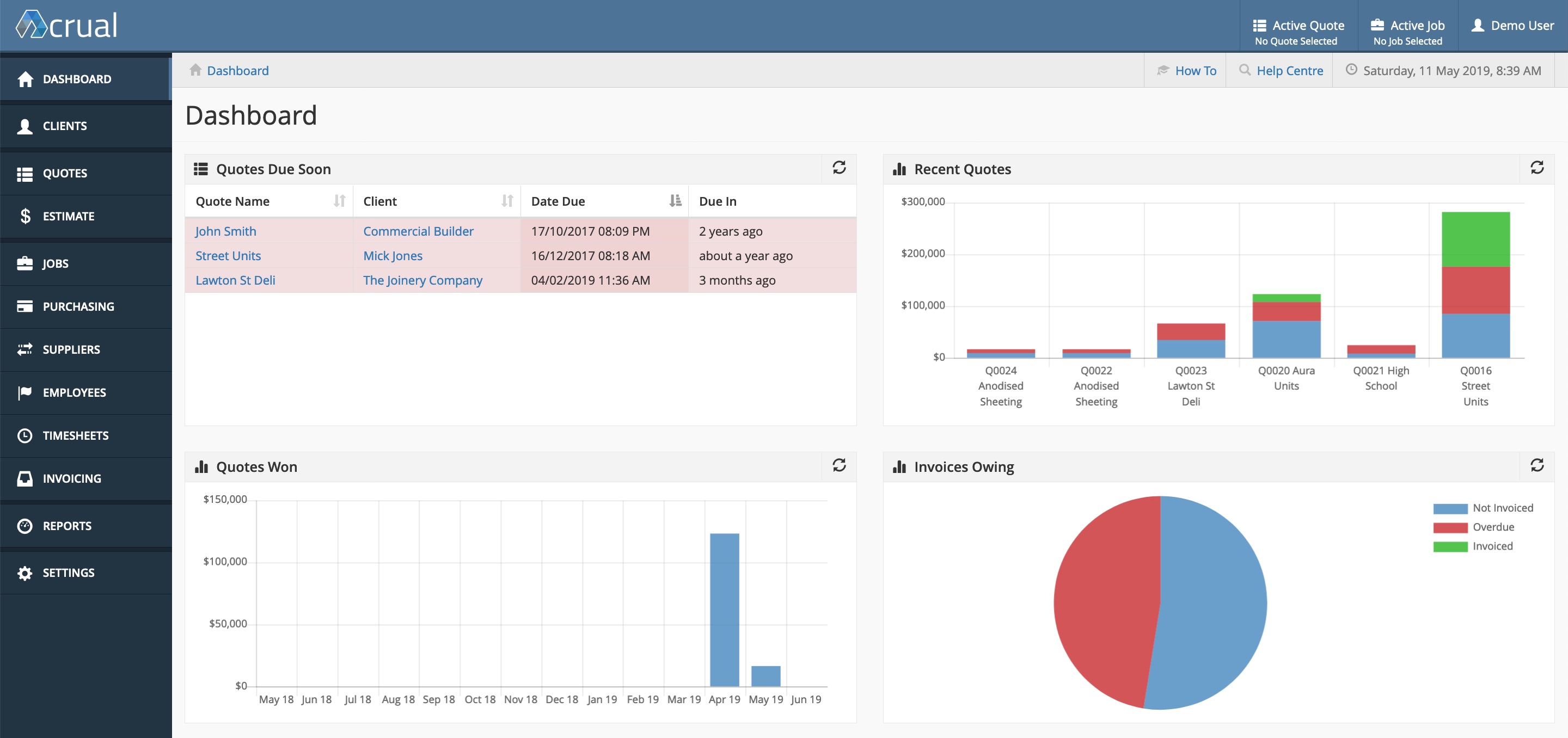 If you think Acrual might be a good fit for your Business, feel free to get in contact with me.